Hawthorne Residential provides high net worth individuals access to multifamily investments throughout the Sun Belt region of the United States.
How does an investment work?
Hawthorne Residential oversees the entire lifecycle of each investment, providing a 100% passive, turn-key investor experience.
Unlike a fund investment where you do not have discretion, each property (or portfolio of properties) that Hawthorne Residential acquires is a separate investment. As a result, you are able to review a property's specific investment details prior to investing.
step 1
Investment Sourcing
Hawthorne Residential's acquisition team reviews over 1,500 multifamily properties annually and typically only purchases less than 1%.
step 2
Purchase & Sale Agreement
Once Hawthorne has agreed to a price with a seller, a contract is negotiated and Due Diligence begins.
step 3
Due Diligence
Hawthorne's acquisition, property management and construction teams complete a full due diligence of the property.
In addition, third party consultants complete a Property Conditions Assessment, Environmental Assessment, Termite Inspection, Title Inspection and Survey.
step 4
Investment Offering
The minimum investment is typically in the range of $100,000.
A property overview, proforma and private placement memorandum are provided to accredited investors via Hawthorne secure Investor Portal.
Interested accredited investors initiate the investment process by executing a subscription agreement.
Each investment opportunity has limited availability and is subscribed on a first come, first serve basis.
step 5
Closing & Financing
In addition to overseeing Due Diligence and Investor Relations, Hawthorne's Investment Management team arranges the property's financing, typically 65-75% loan to value.   Once due diligence is completed, the financing commitment is in place and investors have funded their initial capital call, closing on the property will take place.
step 6
Ownership
Investment Strategy Execution: Hawthorne's Property and Portfolio Management Teams work collaboratively during a property's ownership to optimize its value and investment return.
Investor Portal:   Hawthorne's Investor Portal is powered by industry-leading investment management software and provides investors 24/7 access to their account.
Distributions & Correspondence:   Hawthorne typically provides quarterly investor updates and while not guaranteed, seeks to provide its investors a quarterly cash distribution.
step 7
Investment Period
While there is no pre-established investment period, Hawthorne typically owns its properties for 4-7 years. Hawthorne's Investment & Portfolio Management Teams oversee the sale of each property and subsequent investor correspondence and distributions.
Historical Benefits of Apartment Investments*
Return Potential
Potential for an attractive, risk-adjusted return that historically provides inflation protection and a low correlation to stocks and bonds.
Less Volatility
With usually over 200+ residents, multifamily provides a more diversified tenant base, typically resulting in less volatility than office, retail, or industrial which has fewer, larger tenants.
Resilience
Given the importance of housing, multifamily has historically been one of the most resilient property types during a recession.
Less Capital Intensive
Multifamily properties are typically less capital intensive than retail, office or industrial due to the lack of significant tenant leasing and upfit cost.
*Footnote: Apartment investments are speculative and involve a significant degree of risk and lack of liquidity. You should not construe this information as legal, tax, investment, or other advice. You must make your own inquiries and should consult your own advisors as to the appropriateness and desirability of any investments.

Why Invest in the Sun Belt?
The 18 state Sun Belt region stretches across the Southeast and Southwest and includes seven of the 10 largest US cities.*
Over the past decade, the Sun Belt accounted for 75% of the total US population growth.*
Over the next decade, the population in the Sun Belt is expected to increase by 13% vs 3% for non Sun Belt states.*
Population and employment growth in the Sun Belt is driven by the region's mild weather, favorable tax environment, pro-business climate, quality of life and lower cost of living.*
*Footnote: Moody's Analytics. Q1 2019.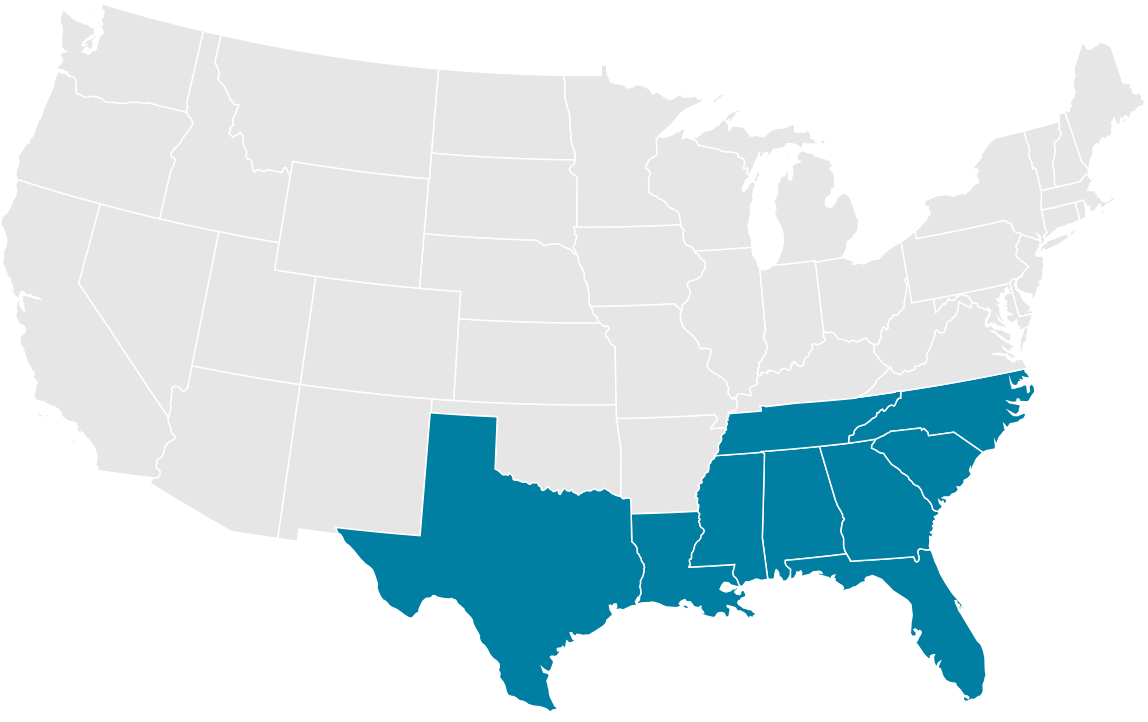 Who can invest?
Investments offered by affiliates of Hawthorne Residential are only offered to Accredited Investors as defined by Rule 501 of Regulation D of the U.S. Securities and Exchange Commission.
For information, please visit the U.S. Securities and Exchange Commission's website.
*Footnote: Accreditated Investors- Updated Investor Bulleton | Investor.gov.
Testimonials
My wife, Joanne, and I have been investing with Hawthorne Residential Partners for over 10 years and have had all of our expectations exceeded.  We find the entire management team professional, friendly, resourceful and creative.  Hawthorne continues to deliver above market financial results by anticipating changes in the multi-family apartment sector.
The team, comprised of an amazing mix of multidiscipline professionals, executes a wide range of solutions to meet the changing demand of the modern day tenant.  We continue to visit our properties and love getting to know the well-trained staff. They are always excited about the properties and concentrate on meeting the needs of residents. We have been very pleased to be an investor and friend of Hawthorne Residential Partners and will be introducing our children to future Hawthorne investments.
For the past 11 years, I've been fortunate to be an investor in the partnerships created and led by the Hawthorne team.  In addition to stellar returns, active portfolio management and regular updates/communication, Hawthorne is high integrity and a trusted steward of capital.  I look forward to many more years of investment and growth!
I have been a regular investor with Hawthorne Residential for many years, the results been consistently outstanding, they are absolute pros in every manner I can think of.  More importantly, I trust them to always put their investors first in every decision they make.